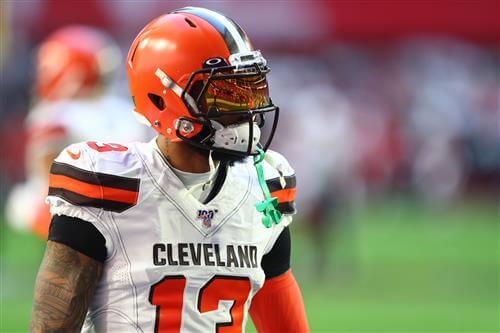 Athletes just can't help themselves. Sending out mixed signals on social media to those consumed with their every word. Odell Beckham Jr. has been no different during his somewhat enigmatic seven-year career in the NFL.
That did not change on Tuesday with the three-time Pro Bowler causing an uproar during the early days of free agency. Six characters, and everyone losing their mind.
Dating back to his days with the New York Giants, Odell Beckham Jr. has been the subject of rumor after rumor. Some of that is of his own accord. This could very well be the case, too.
It's been noted for some time that OBJ could be on the trade block after a less-than-stellar two-year start to his union with the Cleveland Browns. That was magnified last season after the star receiver struggled out of the gate, only to suffer a torn ACL seven games into the campaign.