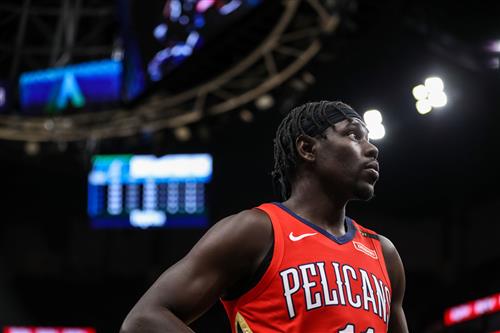 Multiple NBA teams have shown interest in a trade for New Orleans Pelicans All-Star guard Jrue Holiday. It's not necessarily a surprise given his production and the importance of Holiday's position in today's NBA. Denver Nuggets rumors now suggest that they are looking into acquiring Holiday.
According to Mike Singer of the Denver Post, these Nuggets are looking to acquire a top-10 pick in this week's NBA draft in order to flip it to New Orleans for Holiday. That followed a report from Chris Mannix of Sports Illustrated indicating that New Orleans wants a top-10 pick as a centerpiece in any Holiday trade.
Selecting 22nd overall in the draft, these Nuggets would have to flip a proven rotational player or future draft-pick assets in order to move into the top 10. This is where 29-year-old shooting guard Will Barton becomes a possibility. He could be of interest to a team like the New York Knicks or Phoenix Suns picking in the bottom end of the top 10.