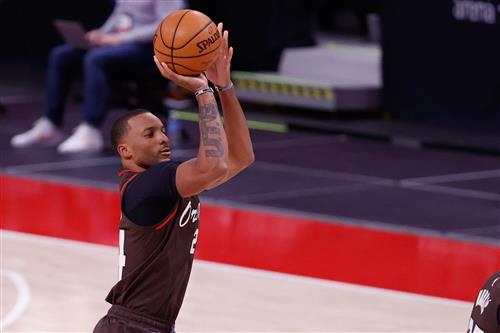 One of the Portland Trail Blazers' top priorities during this NBA offseason was to re-sign guard Norman Powell, and the Blazers reportedly are set to do just that.
ESPN's Adrian Wojnarowski reported Monday evening that Powell has agreed to a five-year, $90 million deal to return to the Blazers.
Powell, 28, became a free agent after declining his $11.6 million player option for the 2021-22 season. He came to Portland in a March trade that sent Gary Trent Jr. and Rodney Hood to the Toronto Raptors, where Powell had spent his first 5 1/2 NBA seasons.