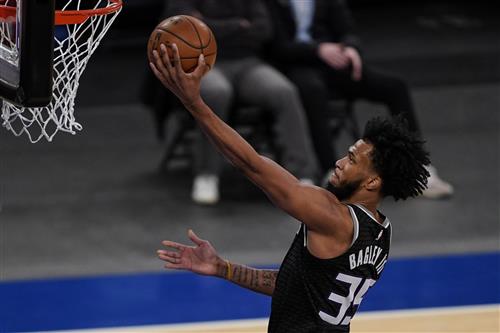 Sacramento Kings forward Marvin Bagley III has experienced a pretty steep fall in the last couple of seasons. Now, teams are hesitant to acquire him ahead of this month's deadline.
Sam Amick and Jason Jones of The Athletic reported, despite Bagley's decent numbers, teams are not very interested in acquiring him:
Rival executives say Bagley III is up for discussion in trade talks, but the interest in him is widely seen as minimal because of his struggles these past two seasons.
The former Duke standout showed some promise in his rookie season, averaging 14.9 points, 7.6 rebounds, and 1.0 blocks in just over 25 minutes per game after much praise in his time in college.