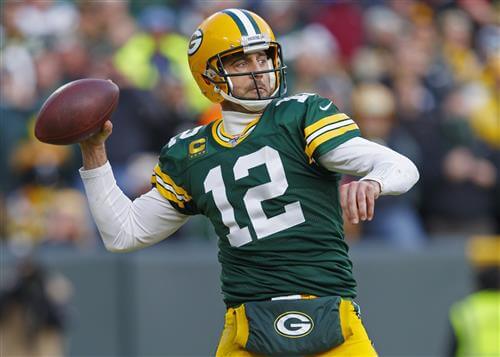 The Green Bay Packers have reportedly found "no trade market" for disgruntled superstar quarterback Aaron Rodgers ahead of the 2021 NFL season.
ESPN's Jeremy Fowler reported the update on Get Up, also noting it's unlikely Rodgers will utilize the league's COVID-19 opt-out before Friday's deadline:
"I checked in with people around the league this morning. The feeling is that Aaron Rodgers probably won't opt out, but he got that $6.8 million roster bonus in March, so even if that's paid out in installments, he still has it. Maybe that's enough for him to say I'm going to limit the Packers' options and sit out and make that clear.
"Now, I talked to a source who said, 'look, he's the most competitive person in the world, opting out and killing his season right now on July 2 would be difficult for him to do.' Greeny, I've also checked in with multiple teams around the league who are monitoring the Aaron Rodgers trade situation. They said there is no trade market for Rodgers right now."