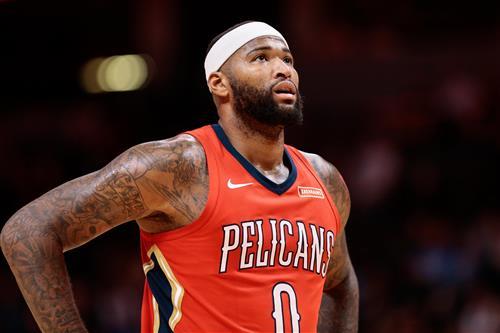 New Orleans Pelicans All-Star big man DeMarcus Cousins was on the verge of cashing in this summer on what would have been a long-term, max contract. Unfortunately for Cousins, he would go on to suffer a ruptured Achilles during the 2017-18 season.
With free agency now set to start within the next several weeks, one of the biggest questions is what type of deal Cousins might receive on the open market. The Pelicans themselves have reportedly discussed re-signing Cousins to a shorter-term deal. Though, the team's brass now doesn't seem too confident.
Appearing on the Bill Simmons podcast Tuesday, ESPN's Zach Lowe provided an even more alarming assessment of the market that will greet Cousins once free agency opens up this summer. It's not good.
First off, he said there's no real market for Cousins outside of New Orleans, Los Angeles and Dallas. Lowe then went on to give us insight as it relates to how NBA teams view Cousins.