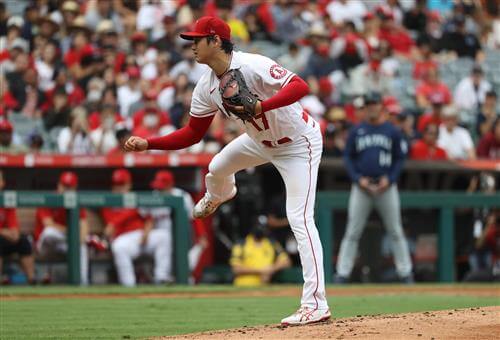 The Angels' final homestand of the season was eventful, but not for anything that happened on the field. The men in uniform have had enough of the annual losing, and they are no longer shy about saying so.
On Wednesday, and again on Friday, manager Joe Maddon said the Angels needed to land two front-line starters or risk perpetual mediocrity. On Saturday, Mike Trout said the Angels had "a lot of money to spend" and the offseason was "going to be big."
On Sunday, after the Angels lost their home finale to the Seattle Mariners, 5-1, Shohei Ohtani spoke up. He was the best thing to happen to the Angels this season, and to all of baseball. He is tired of losing too.
"I really like the team. I love the fans. I love the atmosphere of the team," Ohtani said via an interpreter. "But, more than that, I want to win. That's the biggest thing for me. I'll leave it at that."
Ohtani could win the American League most valuable player award this year. Trout won three times in the previous eight years. Neither of those Angels superstars has won a major league playoff game.