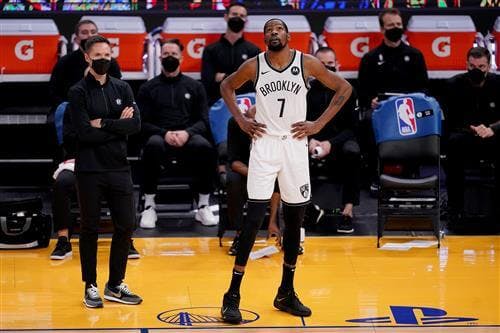 The Brooklyn Nets and Boston Celtics reportedly haven't had any serious talks regarding a trade of Kevin Durant to Beantown.
According to Adam Himmelsbach of the Boston Globe, league sources are saying that there "have not even been any real discussions of substance" between the Nets and Celtics about KD.
Shams Charania of The Athletic and Stadium reported last month that there was a firm offer for Durant. However, the Nets turned down a package of Jaylen Brown, Derrick White and a draft pick.