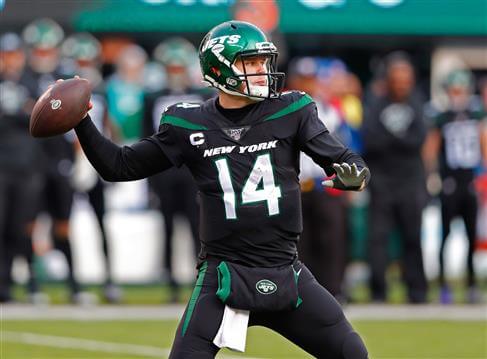 This NFL offseason isn't waiting to heat up the headlines, with quarterbacks Matthew Stafford and Jared Goff switching places and Carson Wentz being shipped away to the Indianapolis Colts. But that's seemingly just the beginning of what's to come -- considering it all happened before the month of February expired. The Houston Texans are still standing firm on not trading a wildly disgruntled Deshaun Watson, at least for now, but they made other news by releasing future Hall of Fame pass rusher J.J. Watt, who quickly and unexpectedly found a new home with the Arizona Cardinals.
This all sets the stage for what could be one of the craziest offseason stretches in recent NFL memory, especially considering there are several other stars -- quarterbacks along with a myriad of other positions -- who might find themselves suiting up for a new team in 2021. Some of the more intriguing players include a mix of the obvious and the maybe not so much, so let's take a look at a few players and some potential landing spots, assuming their current teams decide to part ways.
Russell Wilson
Top potential destinations: Raiders, Bears, Saints
You might've heard about the unpleasantness occurring in the Pacific Northwest. What began as an offseason with headlines swirling around the futures of several other franchise quarterbacks suddenly now exists in the world of Russell Wilson and the Seahawks. While the Pro Bowler has not demanded a trade, he reportedly has four destinations in mind -- should he waive his no-trade clause and the Seahawks decide to eat $39 million in dead money to divorce him. One such team was the Cowboys, but Dallas remains locked in on signing Dak Prescott to a long-term deal and that's not the only encumbrance to Wilson heading to North Texas, leaving the other three on his wish list as the only feasible destinations. The expectation is Wilson will remain in Seattle, but it is possible the relationship continues to devolve, and all the NFL can do is wait with bated breath to see which way the road winds.
Deshaun Watson
Top potential destinations: Dolphins, Jets, Patriots, Bears, 49ers
This is the type of situation the Seahawks are trying desperately to avoid, because as it stands, Deshaun Watson is utterly and completely done with the Texans. The team, however, isn't done with him and is refusing to entertain any potential trade calls for Watson's services. He recently met with newly-hired head coach David Culley for the first time, but it didn't go as the team hoped it would. For instead of Culley being able to convince Watson to buy into the team's plan going forward, he was met with a reiterated request for a trade and, reportedly, Watson made it clear he'll never suit up in Houston again. And so the stalemate continues, with the possibility of it dragging out into training camp and beyond, but there is no shortage of teams who'd go hard at landing Watson and he already has several he would enjoy playing for in mind.