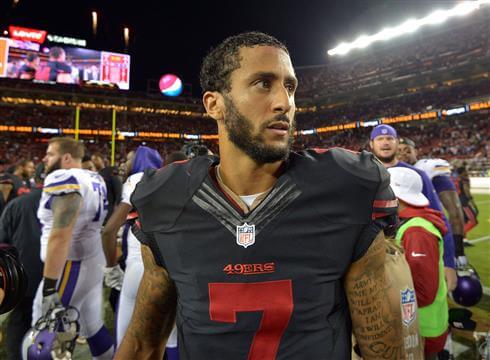 Nike's new "Just Do It" campaign ?featuring ex-NFL quarterback Colin Kaepernick has everybody talking, and that's putting it lightly. Many are praising the athletic-wear company for choosing Kaepernick's likeness to support their product. Then there are others who hate the decision, due in part to his kneeling during the national anthem as a member of the San Francisco 49ers.
Well, those critics of Nike might want to look away from their screen.
On Wednesday, Nike's stock closed ?at $83 per share, which is the highest in the company's history.