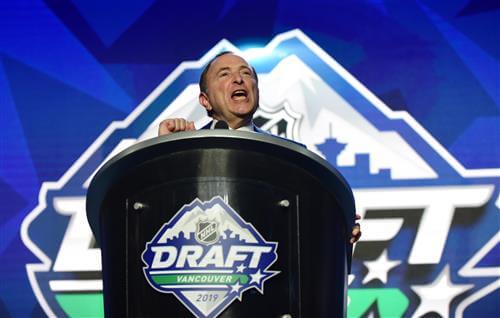 The NHL clarified its plan for processing conditional trades involving 2020 draft picks in a memo sent to teams this week, according to The Athletic's Pierre LeBrun.
With the NHL and NHLPA agreeing upon a unique 24-team playoff format, the league has ruled teams must advance to the round of 16 for trade stipulations contingent on playoff appearances to take effect. Teams' round-by-round progression in the postseason will be measured from the 16-team stage onward.
"More specifically, for trade condition purposes, a club will not be deemed to have qualified for the playoffs unless or until they have progressed into the round of 16, and 'playoff games/rounds' will only include the games/rounds played in the round of 16 or later," the league wrote, according to LeBrun. "We believe this interpretation will best reflect the intentions of the parties at the time of the trade."
Several deals around the league were left in question when the NHL suspended its season on March 12.