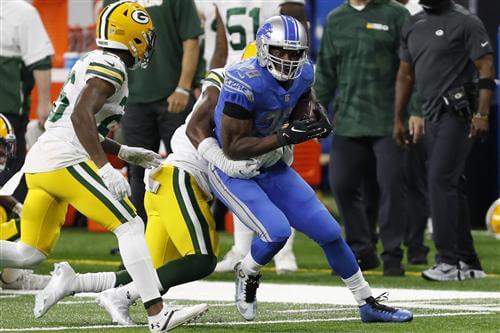 The New York Giants have made it a priority this offseason to shore up their running back depth behind a hopefully healthy Saquon Barkley. The team turned heads early on in free agency by doling out a two-year, $5.5 million contract ($2 million guaranteed) to veteran DeVontae Booker — $1.86-plus million more guaranteed than reigning leading rusher Wayne Gallman received from the 49ers, per The Athletic's Dan Duggan. When asked about the decision to prioritize the former Las Vegas Raider in free agency, GM Dave Gettleman claimed the Giants "felt he was a legitimate three-down running back."
Despite having multiple "three-down running backs" at their disposal, the team continued to address the position. They proceeded to pull the trigger on Arizona bruiser Gary Brightwell in the sixth round of April's NFL Draft and have since added both former Eagles Super Bowl hero Corey Clement and ex-Jaguars fifth-rounder Ryquell Armstead to the mix as well — and they may not be finished.
Read More - Footage Released Showing Cam Newton Looking Terrible In Camp While Mac Jones Looks Great
The Score's Jack Browne doesn't believe the G-Men are quite done bolstering their run game. With Barkley likely to sit out of training camp as he makes his way back from a torn ACL, Browne predicts the team will add some reinforcement to the position in the form of the NFL's fifth all-time leading rusher, Adrian Peterson.