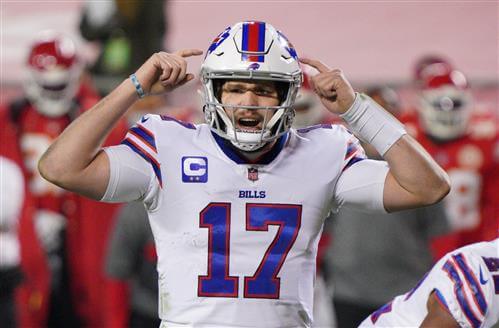 In another sign of a return to normalcy for the NFL, holdouts could again be a part of the summer storylines.
Granted, holdouts don't have as much teeth as in past years thanks to the new collective bargaining agreement. That still didn't stop mini-holdouts from the likes of Dalvin Cook and others last year, though—and they remain a way for a player to voice frustration or flex leverage. Keep in mind, no team wants a Kirk Cousins situation on its hands.
The likeliest holdout candidates this summer are superstar players merely seeking top-tier deals near the end of current contracts. Individual situations such as injury histories or past relationship bumps help formulate the rankings.
These are the likeliest holdout candidates this summer.
5. T.J. Watt, Edge, Pittsburgh Steelers
Like Joey Bosa before him, a holdout would make some sense for Pittsburgh Steelers edge star T.J. Watt.
Watt, a first-round pick in 2017, has drummed up 49.5 sacks over four seasons and appears to be reaching his immense peak, hence 15 over as many games last year.
For now, Watt looks poised to play 2021 on the fifth-year option worth $10 million, which is both the most he's made in a season to date and also a dramatic underpay for what he brings to the table.
Given Watt saw former teammate Bud Dupree have to play the franchise-tag game with the Steelers, and knowing he's even better, he's got plenty of reason to say no thanks on the current remainder of his contract. The Steelers should be plenty motivated to work something out too for obvious reasons, with the idea his price could go up even more if he has a monster 2021 chief among them.
If Watt doesn't get the sense the Steelers want to make it happen, a holdout as a bit of a warning could unfold.
4. Josh Allen, QB, Buffalo Bills
Before the 2020 season, Buffalo Bills quarterback Josh Allen was a big wait-and-see candidate on any extension talk.
Allen erupted in his third season, though, which featured a strong marriage of a natural developmental curve with brilliant roster-building such as the addition of Stefon Diggs. He completed 69.2 percent of his passes with 37 touchdowns and 10 interceptions, ran for eight more scores and led the Bills to the AFC title game.
Meaning, Allen has plenty of reason to step back and throw some leverage around over the summer. He'll play on a paltry $6.9 million cap hit in 2021 before a fifth-year option that checks in at $23 million. He's blatantly worth the extension, but there's something else working in the background—he and his reps might want to cash in now on the chance 2020 was his peak or, even worse, an anomaly.