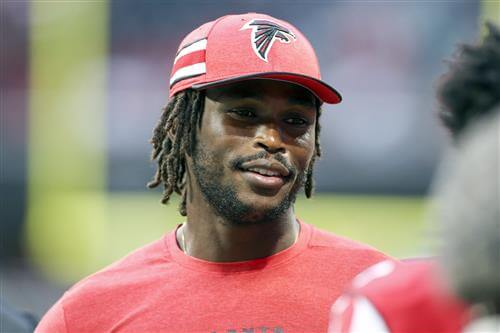 After winning Super Bowl LV, Tom Brady and the Tampa Bay Buccaneers will have a target on their backs going into the 2021 NFL season.
They'll be aiming to become the first back-to-back champions since Brady guided the New England Patriots to a pair of championships in 2003 and 2004. Meanwhile, other teams will be keeping the Bucs in mind when they construct their rosters this offseason.
A handful of teams appear to be a move or two away from winning it all next year. Here, we've come up with a few trade ideas that could push these contenders over the edge.
Kansas City Chiefs Bolster Their Offensive Line
Kansas City receives: OT Orlando Brown Jr.
Baltimore receives: Kansas City's 2021 first-round draft selection (No. 31)
While Patrick Mahomes was spending most of Super Bowl LV running for his life, the Kansas City Chiefs were likely dreaming up trades to improve their offensive line.
Longtime right tackle Mitchell Schwartz was plagued with back problems throughout the year and played only six games. Left tackle Eric Fisher suffered a season-ending Achilles injury in the AFC Championship Game, while guard Laurent Duvernay-Tardif opted out of the 2020 season.
General manager Brett Veach expressed optimism Monday that Fisher and Schwartz will be ready at the start of training camp, but the Chiefs should be looking for external additions as well. Since they're currently projected to be more than $25 million over the salary cap, they'll likely have to target inexpensive upgrades.
They should call the Baltimore Ravens about Orlando Brown Jr., who "expressed his preference to be traded" in mid-February, according to NFL Network's Ian Rapoport.
The two-time Pro Bowler started his career on the right side of Baltimore's offensive line, but he slid to the left to fill in for Ronnie Stanley after the 2019 All-Pro went down with a season-ending ankle injury. Brown played 11 games at left tackle in 2020 and excelled, conceding zero sacks or quarterback hits during his 700 snaps at the position, per Pro Football Focus.
The Chiefs won't be on the clock until No. 31, but they could include Fisher in a trade package or send him elsewhere to acquire more picks to entice the Ravens. Either way, adding Brown would make them an even bigger favorite to get past the Bucs and lift the Lombardi Trophy again next February.
Deshaun Watson Elevates the Carolina Panthers
Carolina receives: QB Deshaun Watson
Houston receives: RB Christian McCaffrey, QB Teddy Bridgewater, Carolina's 2021 first-round draft selection (No. 8), Carolina's 2022 first-round draft selection, Carolina's 2022 second-round draft selection.
To compete with the defending champs, the Carolina Panthers need to make a Bucs-like leap by swinging for the fences on a massive upgrade under center.
Teddy Bridgewater struggled in his first year with the Panthers, completing 64.7 percent of his passes for 3,733 yards and 15 touchdowns against 11 interceptions while going 4-11 as the starter. According to ESPN's Adam Schefter, Carolina offered Bridgewater, the No. 8 overall pick and a fifth-rounder to the Detroit Lions for Matthew Stafford, but Detroit sent Stafford to the Los Angeles Rams instead.