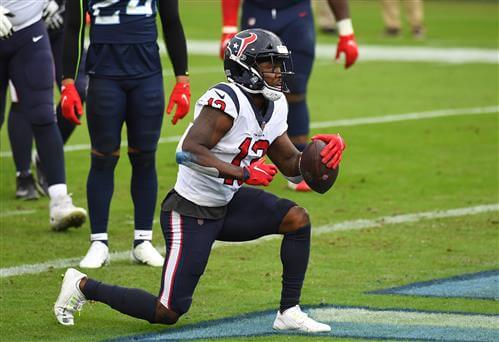 Six weeks of the 2021 NFL season are done, and we have a good idea of who the real contenders will be. Twelve weeks remain for teams to separate themselves from the pack, but time is running out for trades to be part of the process.
This year's trade deadline is 4 p.m. ET on Tuesday, November 2.
We've already seen some notable movement on the trade market. The Carolina Panthers acquired cornerbacks CJ Henderson and Stephon Gilmore, while the Arizona Cardinals traded for tight end Zach Ertz—potentially making the league's last undefeated team even harder to chase.
Here, we'll examine six trade ideas that could shape the race for Super Bowl LVI, as Arizona's trade for Ertz might.
These are hypothetical deals, and we're looking at bold but realistic moves. Factors like cap space and compensation will be considered, and we're not suggesting anything outlandish, like sending Aaron Rodgers to the Cleveland Browns.
Got it? Then, let's open up those trade lines.
Green Bay Packers Acquire Brandin Cooks from Houston
Packers receive WR Brandin Cooks, Texans receive 2022 third-round pick
The Green Bay Packers don't seem to mind that Davante Adams is such a one-man show in the passing game. He's seen 50 more targets from Aaron Rodgers than any other wideout this season, and the Packers are still rolling at 5-1.
Yet, adding a second premier receiver to the offense could put Green Bay's offense in another tier. The Houston Texans might have one available.
Branding Cooks has quietly caught 40 passes for 481 yards and a touchdown. Unfortunately, he's stuck on a one-win team that is seemingly going nowhere.
"We're an undisciplined team," Cooks said, per Aaron Wilson of SI.com. " ... I'm not surprised as far as why it's been going on. It's been going on since Game 1, and we still haven't fixed it."
Adding Cooks would provide Rodgers with another quality perimeter target alongside Adams and slot specialist Randall Cobb. It might be a luxury move, but the Packers appear to be all-in for what may or may not be Rodgers' last dance.
Green Bay already traded for one Texans receiver when it acquired Cobb, why not make it two?
Tampa Bay Buccaneers Acquire Kyle Fuller from Denver
Buccaneers receive CB Kyle Fuller, Broncos receive 2022 third-round pick
Denver Broncos cornerback Kyle Fuller has been drawing interest since before the regular season, according to ESPN's Jeremy Fowler:
"The Denver Broncos, armed with four good cornerbacks, received calls on Kyle Fuller and Bryce Callahan in the preseason. What they wanted in return wasn't cheap: roughly a third- or fourth-rounder, multiple teams told me."
A team with a struggling defense like the Kansas City Chiefs would make sense, but there's virtually no way Denver would send Fuller to a divisional rival. Trading him to the Tampa Bay Buccaneers, though? That might happen.