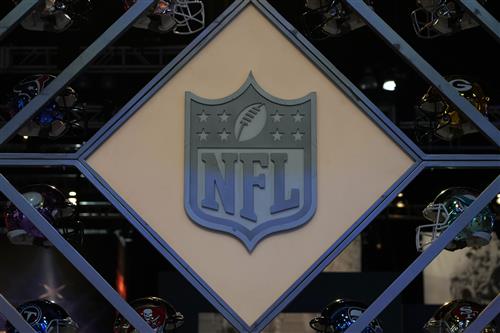 The NFL salary cap in 2022 is $208.2 million per team, a massive leap after the COVID-19 pandemic shrunk the cap in 2021 to $182.5 million. As the salaries of the highest paid NFL players skyrocket, it's easier to understand why based on the league's projections.
Many of the best players in the NFL reset the market at their respective positions this offseason. At cornerback, Jaire Alexander and Denzel Ward each joined Jalen Ramsey in the $20 million per year club. Meanwhile, J.C. Jackson and Xavien Howard also signed lucrative contracts.
The spring proved to be even better for wide receivers. It started with the Christian Kirk contract (four years, $72 million) and it led to a domino of huge deals. Davante Adams ($28 million AAV), Tyreek Hill ($30 million AAV), A.J. Brown ($25 million AAV) and Stefon Diggs (four years, $96 million) reset the market at receiver.
It's only the start of things to come. Quarterback and offensive tackle are both more valued positions by NFL teams and with young stars like Justin Herbert and Joe Burrow due for extensions, salaries will keep rising in the years ahead.
Addressing the rising NFL contracts on the Yahoo Sports' You Pod to Win the Game podcast, Charles Robinson shared some insight on what teams are projecting with the NFL salary cap in future years.