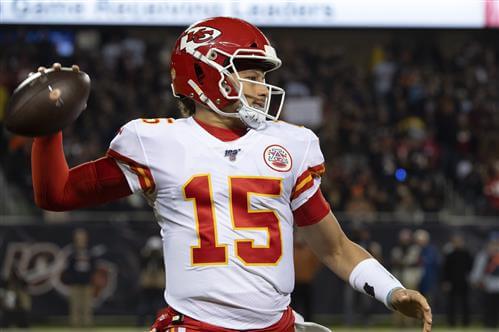 As the NFL salary cap continues to rise each season and the value of franchise quarterbacks skyrockets with each record deal, NFL owners reportedly tried to push back against it this offseason. During negotiations on a collective-bargaining agreement, team owners pushed for a measure that would have put a cap on quarterback salaries.
According to ESPN's Jeremy Fowler, NFL owners became so worried over rising quarterback earnings that they pushed for a player salary cap. Specifically, owners wanted a structure similar to the NBA's max deals for superstars.
The proposal would have been a major hit for the likes of Dallas Cowboys quarterback Dak Prescott, Kansas City Chiefs quarterback Patrick Mahomes and Houston Texans quarterback Deshaun Watson. All three stars have been in extensions talks with their teams on deals that are expected to set the new mark for the position.