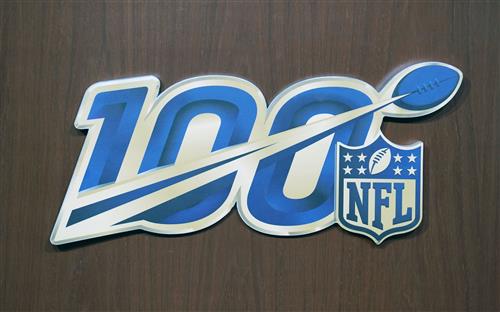 The NFL's chief medical officer, Dr. Allen Sills, who is spearheading the league's response to the new coronavirus pandemic, said widespread testing would have to be available before the reopening of the league could be contemplated. He cautioned against assuming that earlier comments from league officials about the league's focus on starting the season on time mean it will definitely happen.
"I don't think that I would interpret those comments to say that that is absolutely what's going to happen," Sills said in a telephone interview Thursday.
Earlier this week, Jeff Pash, the NFL's general counsel, said the league's focus is on playing a full 16-game regular season that kicks off on time in September with games played in front of fans.
"I would say that's everyone's hope, that we are in a position to do that," Sills added. "But the reality is none of us know those facts for certain right now. We hope and pray for the best and prepare for the worst, realizing that is one potential outcome that we will be back fully in business playing games as normal in front of fans on schedule. But it's certainly not the only outcome. And I think what was implied there was to say we are not at a point where we are saying that is absolutely not going to happen so we should continue our planning and preparations as if we're going to be able to do that. But obviously we're going to have to evaluate that along the way. And follow what the recommendations are from public health officials and from our infectious disease experts and others."
The widespread availability of point of care testing -- where a test could be administered, and the results returned quickly -- will be critical to decisions about when teams can report to facilities, Sills said. Such tests would have to be administered to players and other team personnel, perhaps frequently. Those tests are not currently available. Sills said he is confident they eventually will be, but he can't say when. Another consideration: The league will have to make competitive balance decisions about allowing facilities to re-open if there are more stringent lockdown rules in place in some parts of the country than others.