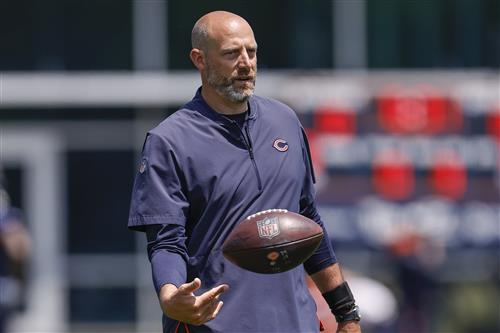 When it comes to Matt Nagy's future with the Chicago Bears, rookie quarterback Justin Fields may be the key. Nagy and Bears general manager Ryan Pace have been rumored to be on the hot seat for the last year, and the heat is still very much on heading into Nagy's fourth season with the team. Nagy seems to sense this.
"The time is now. We know that, and we're looking forward to it. You can't live in the past. That's not what we're gonna do. I refuse to allow that to happen. This is a new season, and so we've got a fresh start. Let's see what we can do with it," Nagy told Kenneth Davis on the Under Center podcast June 12.
According to one NFL insider, that fresh start could rest on his 22-year-old quarterback.
In his July 14 column for Sports Illustrated, NFL insider Albert Breer shared a few interesting details about Nagy's future in the Windy City:
"NFC North rivals Matt Nagy in Chicago and Mike Zimmer in Minnesota have had their job security raised over the last couple of years. Nagy's future with the Bears will likely tie to Justin Fields's development," Breer wrote, adding: