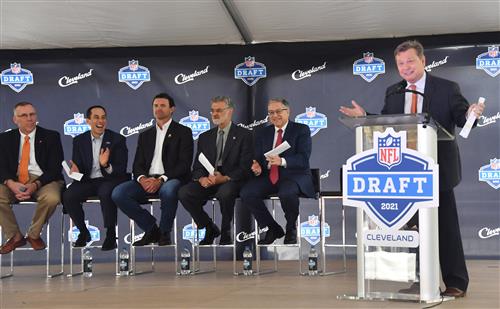 Likely out of an abundance of caution, North America's four major professional sports leagues have united to take measures that could help prevent the spread of coronavirus (COVID-19) to local communities around the United States.
It has led to speculation that the 2020 NFL Draft in Las Vegas could be postponed or altered in a big game to look nothing like what we have seen in the modern era.
According to ESPN's Adam Schefter, that's no longer the case. The league has been in contact with necessary authorities to gauge the threat of an outbreak in the desert metropolis.