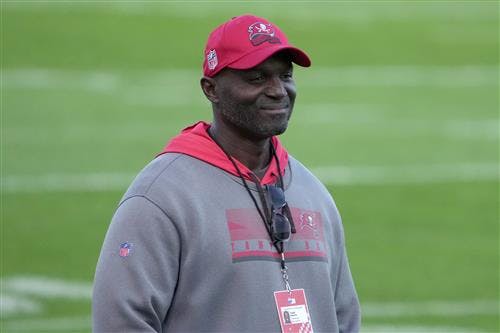 With the playoff picture beginning to form, and several coaches having shaky 2022 campaigns, more teams are likely to join the Carolina Panthers and Indianapolis Colts on the coaching carousel in the coming weeks.
Here are the coaches with the league's hottest seats.
Nathaniel Hackett, Broncos
Hackett's inaugural ride as a head coach has been an utter disaster. The Broncos were expected to compete for the AFC West crown, but a 3-6 record has many wondering if Hackett is the latest in a bad run of sideline hires for the franchise.
Denver's been hindered by its offense. The Broncos are delivering a league-worst 14.6 points per game, with four of their five losses coming by less than one score. Russell Wilson, in particular, has failed to deliver on his promise since being acquired in the offseason. Yet his five-year, $245-million extension - including $165 million in guarantees - almost ensures that Hackett will shoulder the brunt of the blame.
On the bright side, Denver is holding the opposition to 16.6 ppg. It's just too bad that the team's offense has scored 20-plus points just twice. Even with significant injuries playing a factor, a new ownership group led by Rob Walton will likely have little attachment to Hackett as the Broncos head toward their seventh losing season since 2016.
Todd Bowles, Buccaneers
Most NFL coaches dream about having the greatest quarterback in NFL history lead their team. However, for Todd Bowles, the reality has been anything but pleasant.
Tampa Bay hasn't picked up where it left off after Bowles succeeded Bruce Arians this past offseason. Two years after winning Super Bowl LV, the Buccaneers currently sport a 5-5 record. That's not going to cut it for Tom Brady.
The Bucs have largely been out of sorts. Rob Gronkowski's retirement is clearly still being felt, while the departures of both starting guards from a year ago and an injury to center Ryan Jensen have held back the league-leading scoring offense from 2021.