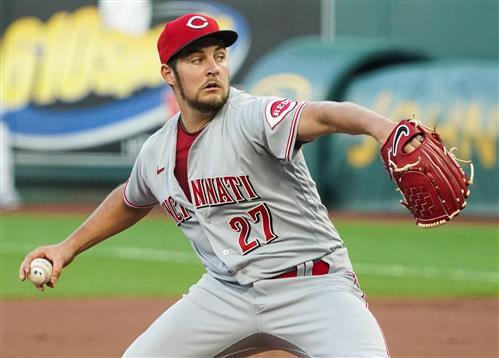 According to Bob Nightengale of USA TODAY Sports, the New York Mets have made a sizable offer to free-agent right-hander Trevor Bauer hoping to secure his services for 2021 and possibly beyond.
Per the report:
"[The Mets] have formally offered [Bauer] a contract that would make him baseball's highest-paid player based on an annual average salary", Nightengale wrote, per source. "The deal would eclipse New York Yankees pitcher Gerrit Cole's $36 million [AAV] on his nine-year, $324 million contract signed a year ago, but would be much shorter in length."
Nightengale adds that New York "made the aggressive over in recent weeks, and have since stayed in contact with Bauer", confirming reports throughout the weekend of continued discussions revolving around the 30-year-old reigning NL Cy Young Award winner.