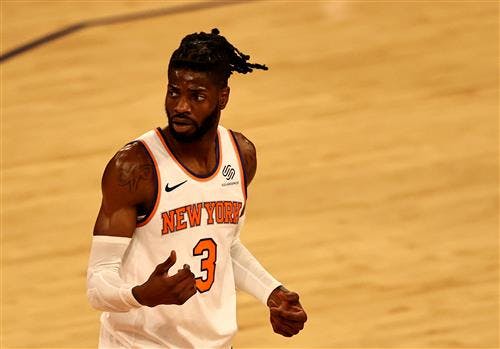 New York Knicks center Nerlens Noel filed a lawsuit against former agent Rich Paul and his firm, Klutch Sports, on Monday, claiming he lost $58 million in potential salary while he was represented by Paul from 2017-20.
Noel took the action after Klutch recently filed a grievance with the National Basketball Players Association claiming Noel hadn't paid $200,000 in commission on his previous one-year contract with the Knicks, multiple sources told ESPN.
Noel claims breach of fiduciary duty, breach of contract and negligence. The lawsuit doesn't cite a specific amount of damages but asks for actual and punitive relief.
Paul declined to comment.
The lawsuit, which was filed in Dallas County, Texas, centers around a decision made in July 2017 when Noel was a restricted free agent of the Dallas Mavericks. Noel averaged 8.5 points and 6.8 rebounds in 22 games with the Mavericks after he was traded there midway through the previous season from the Philadelphia 76ers.