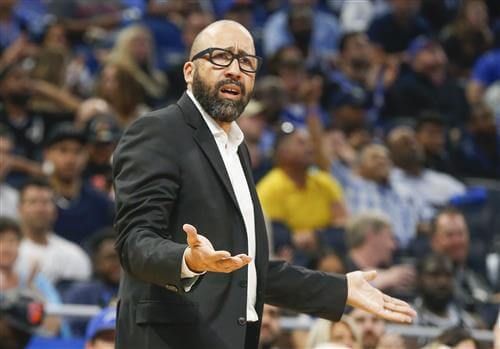 The New York Knicks are sick and tired of being among the bottom teams in the league and are bound to be one of the most aggressive teams in the summer in order to go back to Championship contention.
They have a lot of cap space and can make a run at 2 superstars in free agency, but they know that's not enough to win a Championship nowadays considering how strong other Eastern Conference teams have become.
Still, we can rest assure that the Knicks are going to be a much better team ahead of next season, and a great coach like David Fizdale will be more than capable of taking them a step forward.
But, how can they go from a mediocre team to a Championship contender in the blink of an eye? Let's walk you through it:
3. The Blockbuster Trade
The New York Knicks were reportedly interested in trading the 1st overall pick away if they got it in the lottery, and even though that wasn't the case, they could still use their 3rd overall pick to try and get Anthony Davis.
Obviously, the talent gap between 1 and 3 is remarkable, so they'd have to pair it with Kevin Knox, Frank Ntilikina, and Mitchell Robinson in order to convince David Griffin to send Davis away, but it would be totally worth it.
2. Kyrie Irving
Kyrie Irving is bound to make a move out of the Boston Celtics in the summer, and while some may think he'll end up with the Clippers or Celtics