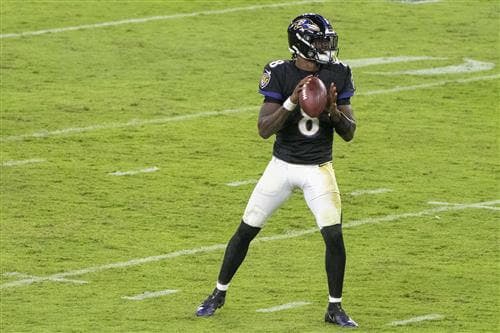 It would seem based on how free agency has played out thus far that Lamar Jackson is most likely returning to the Ravens in 2023.
However, there is a notable landing spot he could end up as the Patriots continue to be among the teams NFL insiders have floated when discussing the next step for the star quarterback. ESPN's Jeremy Fowler was the latest to do so Sunday morning while appearing on "SportsCenter."
"Right now there's no real firm offer sheet for Lamar Jackson that I'm aware of," Fowler said on ESPN. "Teams are probably slow-playing this. The draft could be a good indicator because you have a team like the Colts at number four. If they feel like they can't get the quarterback of the future they wanted to draft maybe they pivot to Lamar Jackson. The Jets, if they strike out with Aaron Rodgers, certainly that's not expected, but they could pivot.