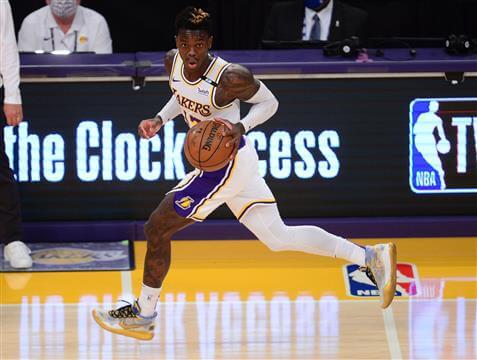 Dennis Schroder has been the butt of many jokes in recent weeks for his inability to net a big payday this summer. From Shaquille O'Neal mockings to Twitter roastings, the NBA world has refused to let the former Los Angeles Lakers point guard live down his financial gaffe.
After what proved to be a relatively dry market for Schroder, he recently opted to settle for a one-year, prove-it deal with the Boston Celtics for the taxpayer mid-level exception of $5.89 million. Undoubtedly, this was a far cry from the rumored $100-$120 million contract he was seeking, or even the $84 million extension that ESPN's Brian Windhorst reported that he rejected from the Lakers back in March — the true culprit in the Schroder slander.
However, Windhorst's colleague, Jay Williams, has since gone public in an attempt to debunk the previous reports of Schroder ever truly being offered a deal from the Lakers.
"A lot [of] comments [about] Dennis Schroder lately 'turning down 4yr 84 mil'. But what I'm hearing from a credible source is that there was never an 'official' offer made," Williams tweeted. "Interesting!"