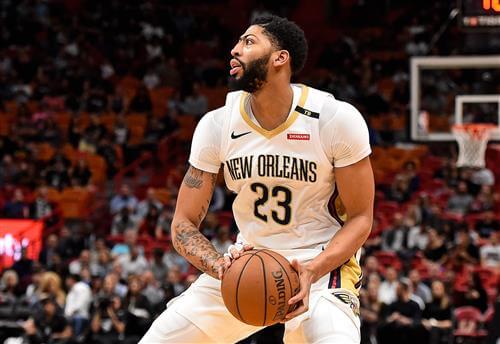 The New Orleans Pelicans were reportedly "not enamored" with the New York Knicks' initial offer for talisman Anthony Davis, despite boasting one of the two most-coveted assets in the NBA Draft — the third overall pick.
According to SNY's Ian Begley, the Pelicans weren't sold on offers by other suitors either, forcing them to look at potential three-team trades to potentially acquire the talent desired.
According to ESPN's Adrian Wojnarowski, the Pelicans are "pursuing a combination of assets that include an All-Star player, a young player with All-Star potential and two first-round picks, league sources said. Those wants are on a sliding scale. For example, the better the player, the softer the requests on the draft picks — and vice versa."
The Knicks have a potential sweetener with the No. 3 pick, as it could materialize as Zion Williamson's Duke teammate RJ Barrett, giving them a legitimate talent and a means of comfort for their new star.