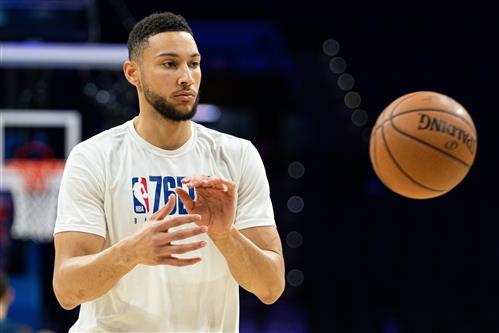 The next revolution of the ever-spinning Ben Simmons trade saga has arrived.
October 1 marks the date that the second 25 percent of Simmons' salary for the 2021-22 season—roughly $8.25 million—is due to the All-Star guard, but the Philadelphia 76ers do not intend to pay Simmons on Friday, league sources told Bleacher Report.
Simmons already received 25 percent of his salary for this season, the second of a five-year, $177 million agreement he signed back in 2019, and the October 1 payment was intended to be the subsequent installment of his pay.
Philadelphia views Simmons' refusal to report to training camp as not fulfilling the terms of his contract. In dialogue with league-office personnel and players union officials, the Sixers appear to be within their rights to withhold that lucrative check.