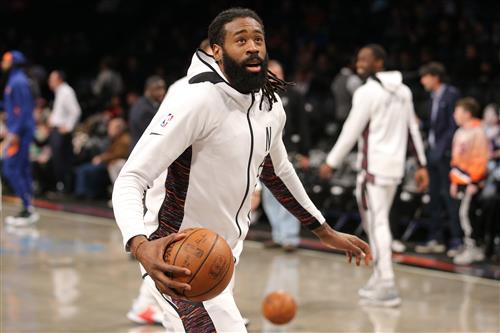 The Nets and Pistons have reached an agreement on a trade, according to ESPN's Adrian Wojnarowski (Twitter link), who reports that Detroit will acquire center DeAndre Jordan, four second-round picks, and $5.78MM in cash. Brooklyn will receive Jahlil Okafor and Sekou Doumbouya in return.
The draft picks headed to Detroit in the deal are the Nets' own 2022 and 2027 second-round picks, plus the Wizards' or Grizzlies' 2024 second-rounder (whichever is more favorable) and the Warriors' or Wizards' 2025 second-rounder (whichever is more favorable), sources tell ESPN.
According to Wojnarowski, the plan is for the Pistons to work out a buyout agreement with Jordan, who has about $20MM left on his contract over the next two years.
The Nets had been trying for much of the offseason to find a taker for Jordan, a three-time All-NBA center who joined the team as a free agent in 2019 along with Kevin Durant and Kyrie Irving but fell out of the rotation in 2020/21. A report earlier this week indicated Jordan and the Nets were exploring a possible buyout — now it'll be up to the Pistons to complete those talks.