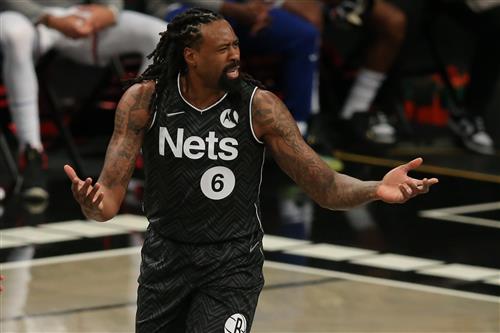 The Brooklyn Nets have made a number of key moves in the offseason as they look to bounce back in the upcoming campaign. It looks like they're not done yet, and as it seems, DeAndre Jordan's future in Brooklyn is anything but guaranteed at this point.
Kevin Durant, Kyrie Irving, and James Harden are all good friends with Jordan, so Sean Marks' recent comments on the big man's availability in trade talks are probably not going to sit well with the Nets Big 3:
"I think with all of our guys there's always discussions," the Nets general manager said when asked about Jordan, via Brian Lewis of the New York Post. "And whether that's reported or whether it's not reported, I don't want to use the old cliché but it's a credit to our players that they come up in conversations or talks.