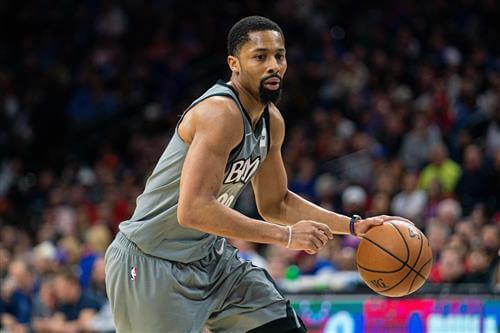 Aside from one blip in Game 3, the second-seeded Nets have been cruising in their first-round series against the No. 7 Boston Celtics. Brooklyn has a chance to seal the series with Tuesday's Game 5 at Barclays Center.
At the heart of Brooklyn's operation, of course, is its Big Three of Kevin Durant, James Harden and Kyrie Irving. The trio were essentially unstoppable in Game 4, going for a combined 104 points to lead the Nets in their 141-126 win. That level of firepower from just three players has left limited scoring opportunities for others on the roster.
Read More - Lakers to explore acquiring Kyle Lowry during offseason
It begs the question: Will Spencer Dinwiddie have a better chance to flourish somewhere else?
Dinwiddie averaged 20.6 points and 6.8 assists last season, a stat combo that rivals that of some of the league's premier guards. But a partially torn ACL suffered in December derailed his 2020-21 season, and now the question is where he'll be next season.