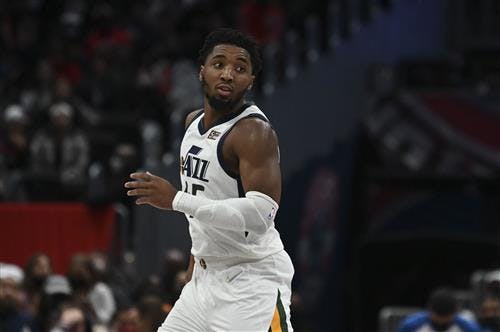 The Brooklyn Nets have been widely on the end of rumors to deal away their two superstars, but recent news has them with interest in taking aways a possibly disgruntled superstar from the Utah Jazz. Now it seems after the Utah Jazz pulled off a trade to send Rudy Gobert to the Minnesota Timberwolves for a haul of picks and Patrick Beverley, Malik Beasley, Jarret Vanderbilt, and picks Walker Kessler and Leandro Bolmaro that the tension between Gobert and Donovan Mitchell would be over and Utah would retain their three-time All-Star guard, right? Not exactly.
ESPN's Brian Windhorst commented saying, "Talking to league executives who saw some of this coming, they think it would be abnormal for Donovan [Mitchell] to not want out at this point. There are teams out there who are now revving up the possibility of calling Utah."
All signs suggest that Danny Ainge is preparing for a rebuild in Utah, it is hard to see who they can turn those draft picks into to bring another star to team up with Mitchell this season. So it may be time to trade Mitchell too and build for the future if you're the Jazz. Over the weekend, it was rumored that the Nets have expressed interest in bringing Mitchell to Brooklyn to team back up with his friend Royce O'Neale.