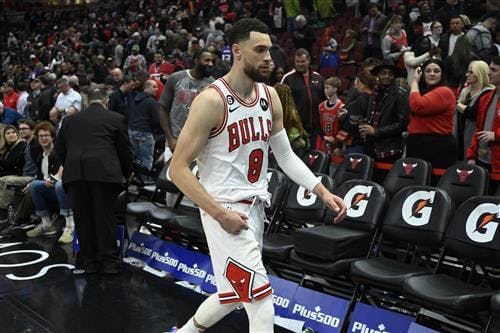 The Brooklyn Nets are a team that everyone is going to be keeping an eye on this NBA offseason. After trading away Kyrie Irving and Kevin Durant ahead of the deadline, they reloaded their cache of assets.
Brooklyn is flush with draft capital, tradeable contracts and very good players. They would be able to put together some very compelling trade packages should an All-Star-level player become available this offseason for a trade.
One of the players that could shake loose this offseason is Zach LaVine. While the Chicago Bulls seem intent on doing whatever they can to remain competitive, being stuck in the middle is the worst place to be in the NBA. The sooner that ownership accepts the harsh reality of needing to rebuild, the better.