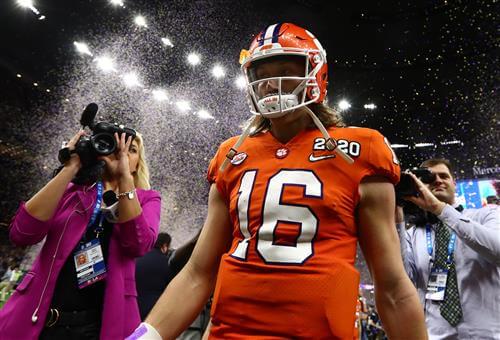 Clemson quarterback Trevor Lawerence and his girlfriend, Marissa Mowry, tried to do something positive for victims of the global coronavirus pandemic by setting up a GoFundMe account in an attempt to raise money. Well, a temporary stop sign was put up before the fundraiser could get doing. The State confirmed with Clemson on Tuesday that the page was promptly shut down due to NCAA rules.
However, the NCAA issued a statement Tuesday evening denying that the organization itself asked Lawrence and Mowry to take it down. The State subsequently clarified that Clemson compliance told Lawrence to take down the page.
"The NCAA did not ask Trevor Lawrence to take down his fundraiser for COVID-19 patients and their families," the NCAA said in a statement.