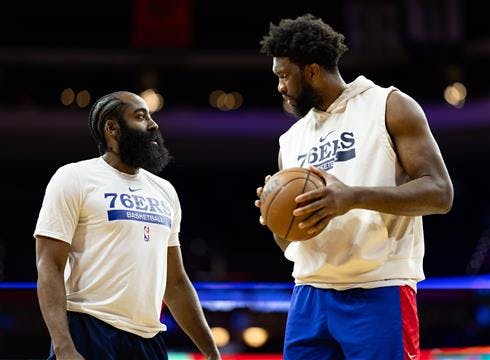 Calls for NBA teams to enter rebuilding mode almost universally carry negative connotations. And that makes sense. Rebuilds are associated with full-fledged roster teardowns followed by multiple years of relative crumminess.
Let's use this exercise as an opportunity to flip the script.
In some cases, yes, teams are better off going the stripped-down, bare-bones route. They should sell off everyone, or close to it, and look to prioritize draft picks and the development of youngsters.
Other situations are more complicated. Certain teams are stuck in the sub-middle or absolute bottom firmly enough to start completely over, but they also employ a marquee star. This should be treated as optionality. They can look to move their A-lister(s) for future-driven hauls, but they also have the ability to scope out the trade market and see whether turning over the vast majority of the supporting cast is a viable path toward reinvention.
Every team included here will fall under one or both of these umbrellas. Selections will focus on stuck-in-the-mud organizations as opposed to any squad with a crappy record or uncertain outlook. Many of the franchises in the latter department are already in rebuilding mode. We're more interested in the teams aimlessly spinning their wheels in the direction of perma-mediocrity—or worse.
Situations to Monitor
Dallas Mavericks
Sound every alarm in existence if Kyrie Irving leaves Dallas in free agency. The Mavs will still have Luka Doncic no matter what, but the road to championship contention requires a defensive overhaul even with their two offensive stars. Pushing forward with one will necessitate wholesale questions, the first of which is: How long does Dallas have before Doncic grows disenchanted and asks for a change of scenery?
Philadelphia 76ers
Rebuilding will be unavoidable if James Harden (player option) leaves over the summer to reunite with the Houston Rockets. The real question: Would Philly be starting over with Joel Embiid, or would he ask for out?
Toronto Raptors
Acquiring Jakob Poeltl at the trade deadline suggests the Raptors have no plans to rebuild over the offseason. And yet, Gary Trent Jr. (player option), Fred VanVleet (player option) and Poeltl himself are all scheduled to hit free agency. Both OG Anunoby and Pascal Siakam, meanwhile, will be extension eligible. Even if Toronto impresses during the play-in and postseason, its future is speeding toward a crossroads without a clear-cut direction.