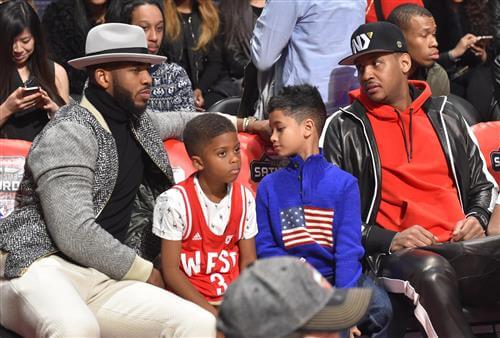 The Miami Heat made quite a big splash this offseason with the signing of Jimmy Butler. Butler gives the Heat their first star since the end of the LeBron James/Big-3 Era and also gives fans a star to look forward to watching at Miami home games.
Still, many are overlooking the Heat and do not consider them a contending team in the East at all, even with the signing of Butler. Butler is an excellent two-way player who is one of the best defensive players in the league that plays with an edge in every game. Butler is also a bonafide 20-ppg scorer who can light it up at any given moment with an array of offensive skills.
However, it still takes more than one All-Star player to become a contender, and Miami could be two Hall of Fame players away from forming a potential contender in a very top-heavy Eastern Conference. Here are the two players Miami can bring in to make them a legitimate Eastern Conference team.
Chris Paul
We have all heard the rumors that Chris Paul is likely to be moved by the Thunder after receiving him in the Russel Westbrook trade. GM Pat Riley has been actively working to bring in Paul to the Heat to join Butler and the rest of the Heat cast. After all, Chris Paul is still an effective point guard in the league despite his age. Paul is still an excellent leader, experienced veteran, and a Hall of Fame point guard when he hangs up his shoes. Paul would also give the Heat another big name to make things interesting in the East.
The East is very top-heavy with very few good teams including the Bucks, Sixers, and Raptors. If the Heat can bring in Paul, it might push the Heat in the conversation for a top-4 team in the East. Paul's playmaking and big-shot making will come in handy in Eric Spolkstra's gritty system.
To make this happen, the Heat would have to include Justise Winslow, Goran Dragic, and a first-round pick in a trade with Oklahoma City.