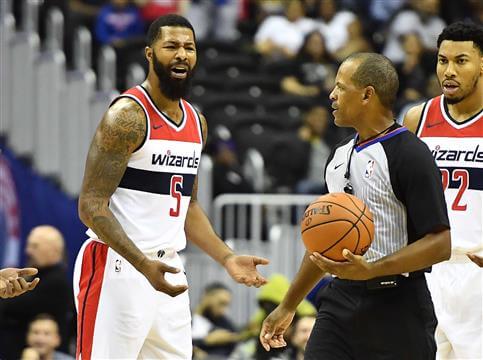 The Houston Rockets could be putting a close eye on free agent Markieff Morrisand his health situation, as a potential candidate to join the team, according to Kelly Iko of The Athletic.
Morris, who is dealing with a neck injury, recently sought out a second opinion for it and now expects to be back right after the All-Star Game, according to Candace Buckner of The Washington Post.
His injury has now sidelined him for over six weeks, and put an asterisk by his name in the free agent pool, as teams are looking for players that can help right away,
If healthy, the versatile power forward could prove to be Mike D'Antoni's dream, a 6-foot-10, 245-pound stretch-four (but don't call him that, he's not a fan) — one that could help the Rockets snipe from long-range, while giving them a strong defender with an edge.