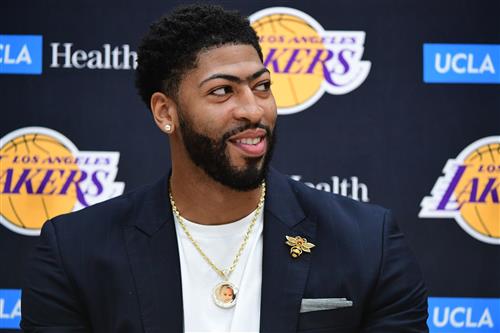 Dwight Howard, 2.0?
Keep an eye on the Lakers this season, Knicks fans.
No, not just because the team will be on national television all time time or because of how dominant a bounceback season from LeBron Jamescould look. Instead, look for discord or dysfunction.
According to Marc Berman of the New York Post, Anthony Davis to the Knicks in 2020 remains a possibility if an implosion happens in Los Angeles.
The 2020 free-agent pool is short on stars, but they could be one of the favorites for big fish Anthony Davis if the Lakers implode. Rich Paul, Davis' agent, likes the idea of his client in New York, according to a source.
Unlikely? Yes. Impossible? No.