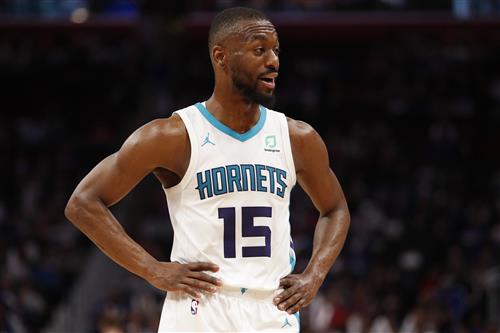 So you're saying there's a chance.
For Kemba Walker, the dream of playing in Madison Square Garden isn't over—yet.
One year ago, the idea of Walker, a Bronx, N.Y. native, coming home to help save the Knicks in the summer of 2019 seemed like a foregone conclusion. After all, Walker was slated to hit free agency, the Hornets are nowhere close to winning and the Knicks needed an infusion of talent, scoring and leadership.
But then the NBA trade deadline happened.
When the Knicks carved out what looks to be two max cap spaces, all the rumors turned to Kevin Durant and Kyrie Irving teaming up in New York. So does that leave Walker out of the mix and on his way to a place like Dallas? Not so fast.