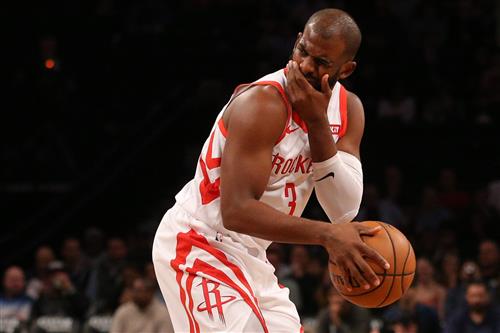 Following a trade from the Houston Rockets to the Oklahoma City Thunder, Chris Paul's future has remained a hot-button topic in recent days. While Paul was part of the deal that reunited Russell Westbrook with James Harden in Houston, his days in Oklahoma City appear numbered.
As far as what's next for Paul and how the Thunder will approach this situation, the recent talk has involved a potential trade to the Miami Heat, who were said to be pursuing Westbrook previously.
It appears that a deal to send Paul to the Heat and pair him up with recently-acquired Jimmy Butler could happen.
An NBA source recently told Heavy: "CP3 will end up with the Heat," though a deal hasn't been finalized. A source close to Paul told Heavy that Paul would like to join the Heat.
One potential holdup: The Thunder are thought to be interested in acquiring rookie guard Tyler Herro, a Kentucky product who's tearing it up in the summer league. But because of league guidelines on rookie contracts, the teams would have to wait 30 days following the completion of the Paul/Westbrook trade in order to orchestrate a trade involving Herro.
Herro has impressed many in the NBA's Summer League in Las Vegas.
If you're keeping score at home: In his first five Summer League games, Herro has averaged 20.4 points, 4.8 rebounds, 4.0 assists, and 1.60 steals in 29.3 minutes a game.
Some have compared Herro to retired NBA player Jason Williams. Former Miami Heat forward Caron Butler is big on Herro.