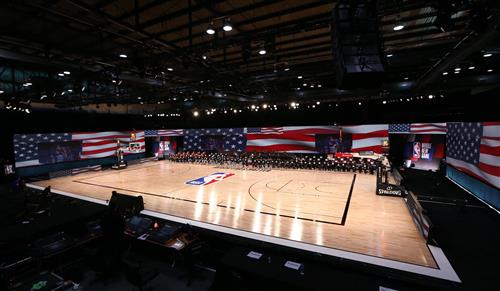 Joel Embiid recently said that he's been pleasantly surprised by his time in the bubble, admitting that though he had his doubts, it's actually been a good time.
The one thing he specifically mentioned that he missed, though, was spending time with his family.
But Embiid need not worry any longer, so long as he's comfortable with inviting his family members inside the Orlando bubble -- and so long as the Sixers make it past the first round of the playoffs, which doesn't seem too promising.