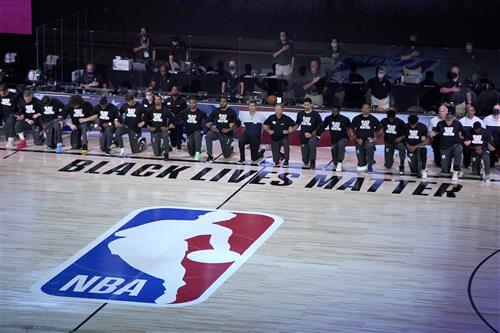 The NBA has pledged $300 million toward a new foundation that aims to support economic development and career opportunities within the Black community, the league announced Wednesday.
The $300 million commitment stems from $30 million in contributions from the league's 30 team owners over the next 10 years. Dubbed the "NBA Foundation," the initiative will support training and career opportunities high school and college-aged Black men and women throughout North America.
The NBA Foundation will focus on helping community members find their first jobs or build careers following high school and college. The $300 million investment will go toward programs that teach relevant job skills, internships, mentorship and other means of support.