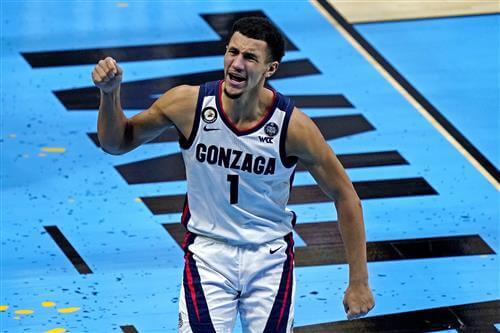 Jalen Suggs helped lead the Gonzaga Bulldogs to an undefeated regular season and an appearance in the national title game of the 2021 NCAA men's tournament, and he may have played his way into No. 1 overall pick status while doing so.
Jordan Schultz of ESPN spoke to an NBA general manager who said he would at least consider taking Suggs with the top pick.
"It's because Suggs possesses a rare combination of special tools: Elite playmaking, lockdown defending and an overall competitiveness that helps transform an entire team's DNA," Schultz wrote.
It's hard to argue with what Suggs did in his first and perhaps only year at Gonzaga.
The consensus All-American, WCC Rookie of the Year and WCC tournament MVP averaged 14.4 points, 5.3 rebounds, 4.5 assists and 1.9 steals while shooting 50.3 percent from the field and 33.7 percent from three-point range.