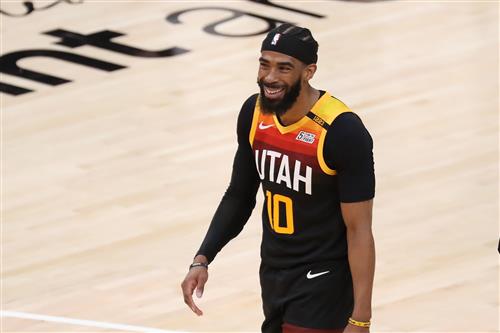 As the 2020-21 NBA season rounds into its home stretch, plenty of teams and players around the league are surely starting to think about free agency.
For individuals, it's a potential opportunity to sign for loads of money and long-term stability, as well as a chance to pick where you play and live.
For organizations, free agency is one of the primary forms of team-building. In addition to trades and the draft, this is where teams hope to find the players necessary to move from one tier of competition to another.
Barring the decline of some high-profile player options, this year's crop of free agents may not be as exciting as some groups from the past. However, help can be had at any of the game's five traditional positions.
Picking the top five at each position is largely a subjective exercise. In today's increasingly positionless game, just designating some players can be tricky. Play-by-play data from Basketball Reference helps, but modern players float around depth charts in ways they didn't previously. Accurately predicting where players will spend their time going forward is impossible. Ditto for how much value they'll provide in those spots.
So, instead of some forecasting statistical model like the ones created by FiveThirtyEight or Dunks and Threes, the following top fives will be more about feel (though the aforementioned tools certainly help).
Point Guards
5. Devonte' Graham (Restricted)
ESPN's real plus-minus (RPM) pegs Devonte' Graham as the second-best point guard in the league this season, behind only Stephen Curry. Few would argue that's actually the case, but the numbers must be capturing something good.
On the year, Graham is hitting 3.1 threes per game with a slightly above-average three-point percentage. Additionally, the Charlotte Hornets defense is worlds better when he plays.
He may not be the superstar RPM suggests he is, but the 26-year old has proven himself a helpful player on both ends of the floor.
4. Kyle Lowry
Kyle Lowry's box plus/minus (BPM) has steadily declined since he posted a career-high 6.1 in 2016-17, which is to be expected from a smaller point guard in his mid-30s.
Still, even if his defense may be slipping a bit, Lowry is undoubtedly an offensive weapon who could contribute to a number of contenders. Luka Doncic, James Harden and Damian Lillard are the only players in the league this season who match or exceed Lowry's marks for threes and assists per game
3. Mike Conley
Like my first couple games of the night playing pickup, Mike Conley apparently just needed a little bit of a warmup before he got going with the Utah Jazz.
After an up-and-down 2019-20 that was marred by injuries and the learning curve in Quin Snyder's system, Conley has been dynamite in 2020-21. He's shooting a career-high 41.6 percent from three and his net rating swing (the difference between a team's point differential when a given player is on or off the floor) ranks in the 93rd percentile.
Conley may be 33, but he can clearly still run an offense and generally stabilize a lineup.
2. Lonzo Ball (Restricted)
After a slow 10-game start in which he shot 28.2 percent from three, Lonzo Ball has looked darn near the fully realized version of himself that warranted a top-two pick in 2017.
Since those 10 games, Ball is averaging 15.3 points, 6.1 assists, 3.5 threes and 1.4 steals. Most notably, he's shooting 41.2 percent from three in those 31 contests.
The outside shot was likely the biggest concern on Ball coming out of UCLA. With that seemingly taken care of, the 23-year-old looks like he could be one of the game's best gap-fillers.
1. Chris Paul (Player Option)
Chris Paul is showing subtle signs of basketball aging, but few have fought off Father Time as effectively as he has over the past two seasons.
CP3 will be 36 in May but he's still a capable second option, averaging 15.8 points with above-average marks in both effective field-goal percentage (eFG%) and true shooting percentage (TS%). And his vision, passing accuracy and ability to manipulate defenders aren't likely to abandon him anytime soon.
If he declines his player option to sign with a powerhouse somewhere, Paul might even extend his elite effectiveness a bit longer. Imagine if he was able to attack teams' third- or fourth-best defenders.