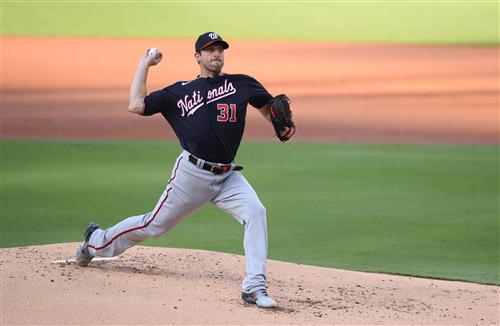 The Washington Nationals seem to have flirted with the idea of buying at the MLB Trade Deadline a couple weeks ago to now certainly selling as they continue to sink in the NL East standings. The one big name that everyone is clamoring for, Max Scherzer.
It was unknown if the Nationals would deal Scherzer but now, according to Jon Morosi of MLB Network, it seems like a trade sending their ace somewhere else is imminent.
What's really fascinating about his report is the three teams that he listed all play in the same division. The NL West has been a gauntlet this year and the Giants, Dodgers and Padres all figure to make the postseason.