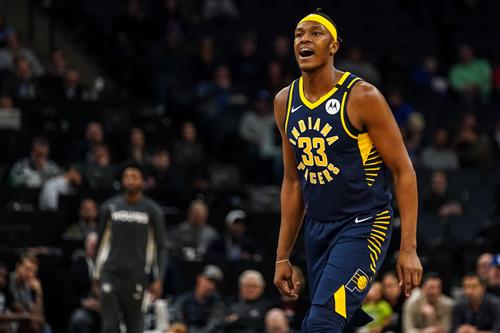 Myles Turner is one of the biggest names being thrown around the trade rumor mill recently. The Indiana Pacers starting center may also benefit from a playoff resurgence from the center position for today's NBA.
At 24, Turner already has a blocking title to his name after leading the league last year with 2.7 blocks per game. And if the Pacers do decide to move Turner this offseason, it's been reported that over 10 teams are seriously considering a trade for fifth year center.
After five consecutive first round exits from the Eastern Conference playoffs, it's almost too obvious to even point out that the Pacers needs to shake things up if they want to push their franchise to the next level.