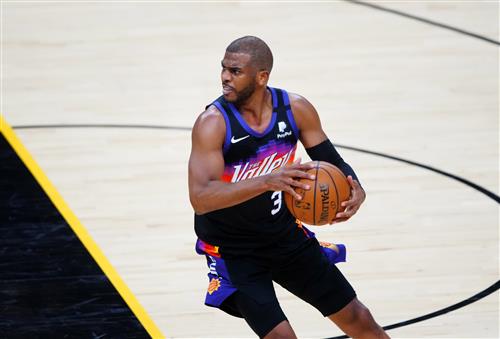 The Los Angeles Lakers and Chris Paul almost happened once. Now, 10 years later, with LeBron James, Anthony Davis, and Paul's family in L.A., the Point God may finally get a chance to run the Lakers' offense.
According to Marc Stein's latest newsletter, the Lakers are "exploring the options" regarding Paul this offseason, should he seek to move on from the Phoenix Suns. The interest could be mutual.
"I still see the Lakers as the most realistic threat to derailing the Suns' hopes of re-signing Paul, no matter how hard it is to pinpoint a pathway for them to acquire him because of the cap complexities," Stein writes. "The reasoning: We know Paul would want to play again in Los Angeles, where his family still resides during the season, and also that he would want to play alongside James."
Paul, 36, has a $44.2 million player option for next season, though he could opt out and seek a three-year deal in the $100 million range.