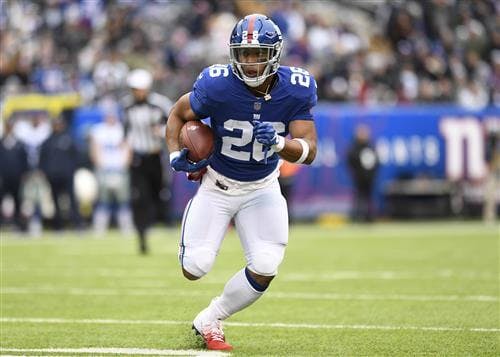 NBA training camps opened this week, and players from all 30 franchises are preparing to refine their skills and build chemistry with their teammates for the 2022-23 season.
But a handful of serviceable players are still unsigned and not yet sure which team they will be helping this upcoming season, if any. Injuries, age and reduced minutes from previously playing on teams with deep rosters have lowered their stock as players, but several teams still have time to take a chance on these unsigned players and bring them in before the season.
Seasoned veterans such as Jeremy Lamb and Hassan Whiteside and former All-Star Blake Griffin are among the top unsigned players who could make a solid late addition to an NBA team, either as a role player for a contender or a mentor for young teams.
Here's a look at the best unsigned players who still have a chance to find a home this season and where they could fit in best:
Jeremy Lamb | Guard | Age: 30
Stats: 7.3 PPG, 2.8 RPG, 1.4 APG
What went right in 2021-22: Lamb was healthier last season, appearing in 56 games between his stints with the Indiana Pacers and Sacramento Kings -- his most since undergoing ACL surgery on his left knee in 2020. He is not the same scorer he was before the injury, but he had some flashes of instant offense off the bench. He played his best basketball in January before the trade, averaging 8.5 points on 43% shooting with a steal and 0.5 blocks.
What went wrong in 2021-22: He has struggled with shooting since his injury, especially with his jump shot. In 2021-22, Lamb shot 32.4% on 3s and 44.1% on 2s in one of the worst shooting seasons of his career while still taking 10.4 shots per game. If Lamb finds a role as a reserve for the 2022-23 season, he will have to improve his efficiency coming off the bench.
Best fit this upcoming season: Toronto. The Raptors strengthened their frontcourt depth with the signings of Otto Porter and Juancho Hernangomez while keeping Thaddeus Young and Chris Boucher. Still, there is a void in bench scoring. The lone reserves are Malachi Flynn, Dalano Banton and Jeff Dowtin. The Raptors have 13 guaranteed contracts and four players on partial or non-guaranteed deals (Banton, Josh Jackson, Justin Champagnie and D.J. Wilson).
Hassan Whiteside | Center | Age: 33
Stats: 8.2 PPG, 7.6 RPG, 0.4 APG
What went right in 2021-22: Whiteside proved he can still be a solid option last season backing up Rudy Gobert, and he could help a team looking for size and experience off the bench. He averaged 8.2 points and 7.6 rebounds while putting up a career-best 65.2% from the field on 5.1 attempts last season, and filled in well as a starter in Gobert's absence. In eight starts in Utah last season, he averaged 11.5 points and 11.3 rebounds.