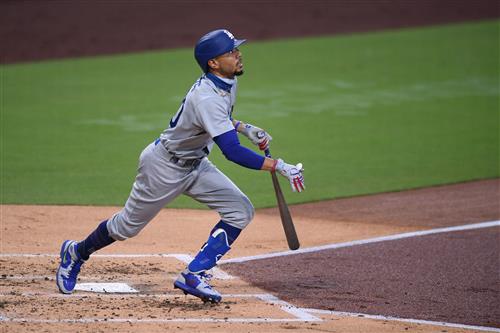 It seems Mookie Betts was destined to get traded to California, but the Los Angeles Dodgers weren't the only team vying to acquire the All-Star outfielder from the Boston Red Sox in February.
"It went down to (the San Diego Padres) and here," Betts told CC Sabathia on the "R2C2" podcast. "The only thing that really sucks is taxes."
Betts said that being dealt from the team that drafted him wasn't as painful as he expected.