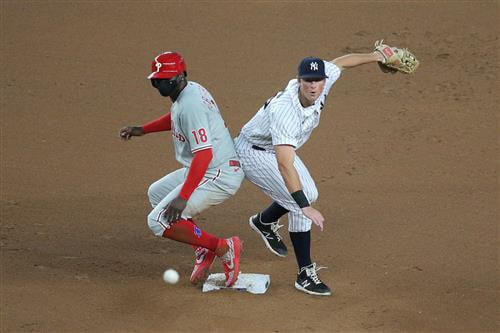 Major League Baseball is tweaking its pandemic-related rules once again.
Effective Thursday, all active rosters will be reduced from 30 players to 28 and will remain at that number for both the balance of the regular season and the playoffs, a source told Ken Rosenthal of The Athletic.
MLB was already planning to reduce active rosters from 30 to 28 on Thursday, but it was supposed to be the first of two cut dates. Initial plans for the pandemic-shortened season called for 28-man rosters to be trimmed to 26 - the normal number of active players - in another two weeks.